Benjamin Lee

First impression and experience there was awesome. Staff were patient and helpful in helping me. The collection they had was one of the best I have seen as well. Will definitely come back here again in the near future.

Financial Advisor

Teck Chye Yeo

I last visited this place many many years ago, and it was to service an old Juvenia watch. It was to be an absence of more than 20 years before I stepped foot into their shop again rather recently. It was a chance encounter because I was looking at a New Old Stock Omega Constellation for my son. They are very warm and nice people here at Leong Poh Kee. A person feels at home the moment he steps into this place. I'll say everyone here has immense patience when dealing with customers. How often do you encounter a dealer who is willing to give you a ride to a teller nearby, even though through no fault of his, my account couldn't transact payment to him online because I didn't check beforehand? All this, plus they are a treasure-trove of old and beautiful branded timepieces; a wonderland to any watch-nerd like myself. I highly recommend them. TC:)

Watch Enthusiast

Ervin Loong

Joseph was helpful and willing to share his love story of watch with him. Had a great time talking to him. Thumbs up for the excellent service

Upcoming Watch Enthusiast

Adrian Hong

Top-notch service that goes far beyond the norm to please. Got a watch here for my mum and the staffs took great care of everything from helping her to adjust the strap to teaching and guiding her how to take care of the watch. Friendly boss with outstanding staffs and a great collection - a rarity in Singapore!

Singapore Navy Officer

Kelvin Lim

With its long history and excellent reputation, Leong Poh Kee is my recommendation if you are looking for an honest and sincere watch seller. With its specially curated time pieces and impeccable after-sales service, they are certainly a pioneer and an important piece of Singapore's watch industry.

Magnus Toh

Excellent watches, even better service! Shout-out to Joseph for making the whole experience so enjoyable! I am so glad I got my first watch here and will definitely come back for my second watch!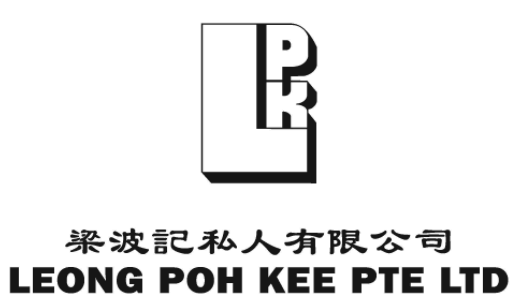 Since 1931
Since 1931, Leong Poh Kee has been striving to provide the best for our customers as your leading trusted watch dealer in Singapore.
As a family-run business, we are strongly family-oriented, and believe in treating our customers just like family. What our customers love about us is our utmost sincerity and honesty in every transaction.
As a watch dealer, we focus on promoting independent micro brands, offering uniquely designed timepieces for both gents and ladies that wow in aesthetics as well as functionality. In addition, if you have a watch that requires servicing/repairing, we are definitely your go-to.
Leong Poh Kee Pte Ltd
Watches of Switzerland | America | France | Japan | Hong Kong
---
Owning a beautiful timepiece doesn't come easy. However, we make it easier for you with the availability of online purchasing and international shipping. If you prefer to browse for your next luxury purchase in person, we also welcome you to our physical store in Singapore.
We pride ourselves on building our business based on trust and integrity. Rest assured every product listed and offered to you is 100% authentic, with transparent prices – no invisible mark-ups or hidden costs. While we assure you of the top-most quality of the products we offer, we also instil further confidence by providing a complimentary 1-year warranty for all items.
The art of watchmaking
A watch can simply tell the time, but often, it is so much more than that. In the past, getting accurate and reliable time-telling devices was difficult.
Precise and regular movements were a challenge to create, not to mention devices that could withstand the test of time.
Today, horology – or the art of watchmaking – has evolved into a field that is equal parts science and art. A truly valuable watch is one that runs ever-so-precisely, offering a sense of time that the wearer can always count on.
As watches evolved, so did the design and aesthetic. With utility at its core, watches are now set with distinct personalities, from sleek minimalism to opulent haute fashion. Delicate touches are seen even in every cut, finishing, and material choice, which come together to create art, and an expression of individuality to the wearer.
Whether you are here to marvel at the technical innovations, unimaginable artistry, or simply love the idea of owning a rare and precious jewellery watch, there is something here for you.
Our products
Here at Leong Poh Kee, we are a proud distributor for several notable independent micro watch brands, including Ball Watch, Romago Swiss, Leonard Montres, and Sarcar Geneve.
You can browse by brand or men's or ladies' watches in our online store here, or visit our store at Beach Road in Singapore to enquire about our full range.
Ball Watch
An iconic American watch brand founded in 1891, BALL is known for its railroad history, as well as stringent standards of accuracy, reliability, and durability.
Romago Swiss
Undeniably Swiss, ROMAGO sets out to offer distinct designs with impeccable craftsmanship and an air of luxury.
Leonard Montres
Leonard Montres embodies the French art of living, combining flavours of haute couture with urbanity for stylish watches ranging from graceful to bold.
Sarcar Geneve
With one-of-a-kind artistry and luxuriously precious jewellery-grade materials, exclusive timepieces at SARCAR satisfy the most exquisite collectors' tastes and even royalty.