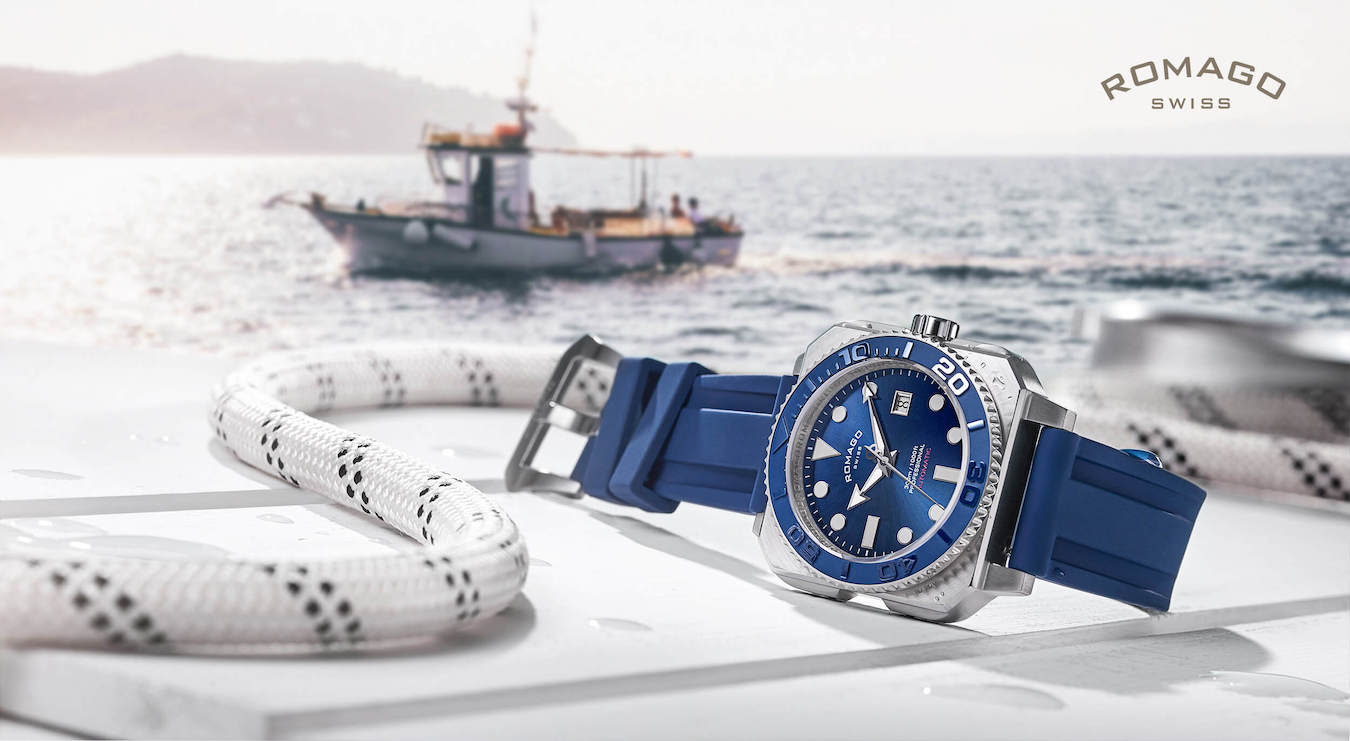 At the heart of ROMAGO SWISS are artfully-made Swiss watches.
Every ROMAGO watch is made with unique personality and characteristics in mind. The timepieces are treated with meticulous thought, from design prototyping to production, and stringent quality checks. Experienced watchmakers pay utmost attention to quality and detail to ensure every step of the process is fulfilled with no room for error.
The watchmaking process at ROMAGO is not just about impeccable craftsmanship, but also embodies the spirit of ROMAGO, that of intricate and exceptional quality. Every ROMAGO watch is made with precision, reliability, quality, and durability in mind. The unique and various characters of every timepiece perfectly complement the modern man and woman while staying true to the timeless value and prestige of tradition.
Established in Switzerland, the ROMAGO SWISS company began its story with lovingly handmade Swiss watches, made to order by expert craftsman. In 2006, the brand made its way into the Asian market and the global arena with their unique take on men's and women's watches.
Their philosophy till this day remains as [Time. The Pledge of Love]. After all, time is the most precious gift you can give to anyone.
Present this sincere gift to someone special, or even to yourself. Now you can explore and buy a ROMAGO SWISS watch right here in Singapore at Leong Poh Kee.
ROMAGO SWISS Watches
Known for their strong Swiss identity and distinct design personality, the ROMAGO SWISS watch company carries designs for discerning gentlemen and ladies who are looking for something uniquely beautiful. Across their designs, the iconic skeleton style has permeated and formed the core palette of much of ROMAGO's watch styles.
ROMAGO SWISS also delights with their limited edition ranges from time to time, heightening the sense of exclusivity and prestige associated with the brand.
Soak in luxury and superiority with a ROMAGO watch. Explore and buy gents' and ladies' watches here at Leong Poh Kee, a proud distributor of ROMAGO SWISS watches in Singapore.